After I confirmed my 'desk' at home, I got to work setting up. I read about 'setting the scene' at your new workspace and how important it was to create an environment that would allow you to work peacefully. I don't know about you, but there are tons of distractions for me at home- my sweet dog, parents and siblings, pajamas, TV, etc.
Countless Buzzfeed articles directed me towards a few relatively inexpensive tools to purchase for my new 'office.' I went ahead and ordered some of them to set up my space. A little side note: I LOVE office supplies. Being that I haven't lived at home in quite some time and no one has really been working from this house, I struggled to find even the most basic tools- like notebooks or staplers- even working pens.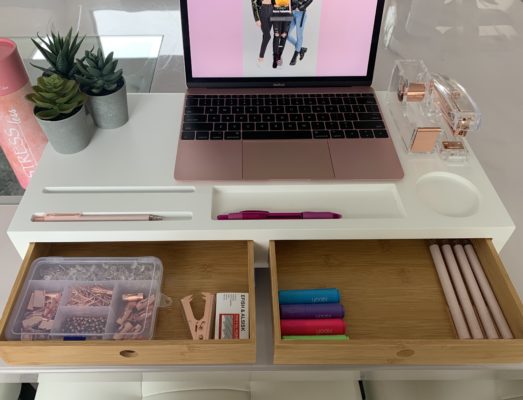 A pop of color, storage space, organization, and Hygge (quality of comfort or coziness) were all important elements of a useful workspace according to my research finds. I also found that most reads led me to realize that being in touch with nature, in any form, were beneficial. I moved some of my moms small plants to my new desk, but she wasn't too happy about that, so I ordered some faux succulents off of Amazon-just for the vibe. VOILA! NATURE!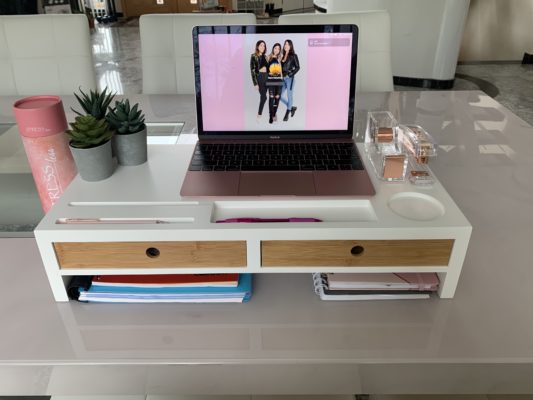 Ordering myself a monitor riser helped alleviate some pain I was feeling in my back and neck, since I was used to my typical office desktop computer being higher up. Working from my laptop all day every day was creating a strain from looking down at it for so many hours. It also had bonus drawers for neat and accessible storage. Even though I wasn't at my usual desk, I was determined to keep a tidy workspace at home too.
During normal conditions at the office, I would be at my computer for a few hours at a time- taking breaks to visit the stores and check in or help out. At home, I spend all my work hours at the computer. Staring at my screen for the majority of the day put a huge strain on my already terrible eyes; I wear contact lenses and noticed my vision has worsened these past few weeks. I invested in some stylish blue light glasses, so that I could tend to my eyes and my vision as much as possible- until I could visit my optometrist for a much needed exam.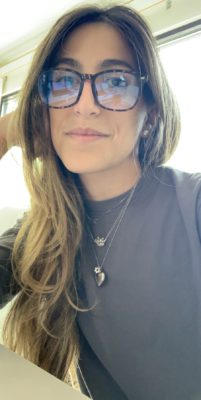 Of course, working from home isn't ideal. Working from your parents home with your entire family, with chores to be done and work to be finished, can be be extremely stressful- especially when there's a world crisis going on. This revelation was the reasoning behind my pink stress ball purchase. Hey- working from home can get frustrating!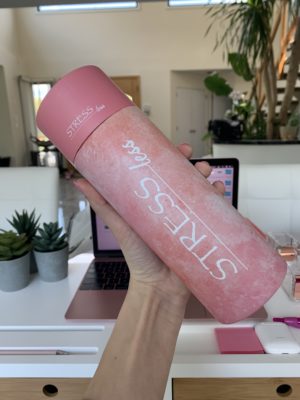 Read on to see how my routine could help you create yours!
SITES:
GET THE PRODUCTS: